Ayurveda, the ancient Indian science of health and wellness, offers natural solutions for a variety of health issues, including digestive problems. Here are 7 ways to use Ayurveda for better digestion and improved gut health.
Practice mindful eating: Ayurveda emphasizes the importance of being mindful while eating. This means eating slowly, chewing thoroughly, and avoiding distractions such as TV or phone while eating. By paying attention to your food, you can improve digestion and prevent overeating.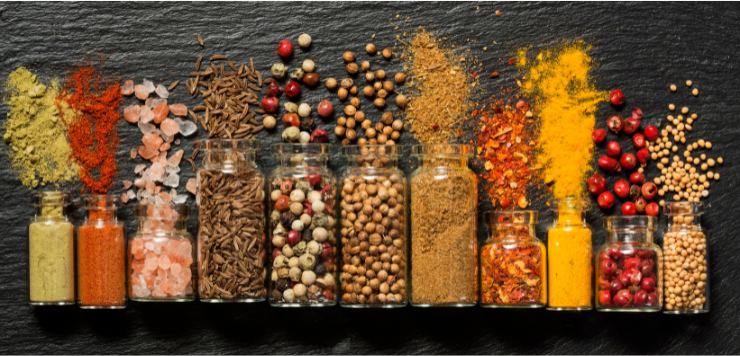 Incorporate digestive spices: Spices like ginger, fennel, and cumin can aid in digestion and prevent indigestion. Try adding these spices to your meals or drinking ginger tea after a meal to support digestive function.
Stay hydrated: Drinking adequate water is crucial for proper digestion. Aim to drink at least 8 glasses of water a day and avoid drinking water during meals as it can dilute digestive enzymes.
Exercise regularly: Physical activity is crucial for digestive health. Regular exercise helps stimulate digestive muscles, increase blood flow to the gut, and prevent constipation.
Avoid overeating: Eating large meals can put a strain on the digestive system, leading to indigestion and other digestive problems. Aim to eat small, frequent meals instead.
Get enough sleep: Adequate sleep is crucial for overall health and wellness, including digestive health. Lack of sleep can disrupt the natural rhythm of the digestive system and lead to indigestion and other problems.
Reduce stress: Stress can have a negative impact on digestion. Engage in stress-reducing activities like yoga, meditation, or deep breathing to improve gut health and relieve digestive issues.
In conclusion, using Ayurveda principles can help improve digestion and promote overall gut health. Incorporating these practices into your daily routine can lead to better digestive function, reduced indigestion, and improved gut health. As with any new health regimen, it is always a good idea to consult with a healthcare professional before making any changes.