Anxiety is a common issue faced by many, and it can take a toll on one's mental and physical health. In recent years, the gut-brain connection has gained attention as a potential solution for anxiety and other mental health issues. Enter prebiotic supplements, the latest buzz in the world of gut health. But can these supplements really relieve anxiety? Let's dive in and explore the science behind the claim.
The Gut-Brain Connection: How it Works
Your gut is home to trillions of bacteria, collectively known as the gut microbiome. These bacteria play a crucial role in regulating your immune system, metabolism, and even your mood. In fact, the gut and brain communicate with each other through the gut-brain axis, a two-way communication pathway that influences the release of hormones and neurotransmitters.
Prebiotics: The Good Bacteria's Food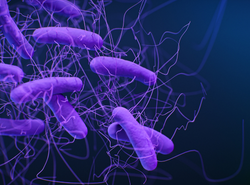 Prebiotics are indigestible fibers that serve as food for the good bacteria in your gut. By feeding the good bacteria, prebiotics help maintain a healthy gut microbiome and promote the release of hormones and neurotransmitters that regulate mood, stress, and anxiety levels.
The Science Behind Prebiotics and Anxiety Relief
Studies have shown that prebiotic supplementation can lead to a reduction in anxiety and stress levels. In one study, participants who took prebiotics for four weeks reported significant improvements in their anxiety symptoms compared to the control group.
Additionally, research has suggested that imbalances in the gut microbiome can contribute to anxiety and other mental health issues. By restoring balance to the gut microbiome through prebiotic supplementation, it is possible to improve mental health and reduce anxiety.
Prebiotics vs Probiotics: What's the Difference?
It's important to note that prebiotics and probiotics are not the same thing. Probiotics are live bacteria and yeasts that are beneficial for the gut, while prebiotics are the food that supports the growth and function of probiotics. While both are important for gut health, prebiotics and probiotics have different functions and roles in the gut-brain axis.
Final Thoughts
In conclusion, prebiotic supplementation shows promising results as a potential solution for anxiety and other mental health issues. By promoting a healthy gut microbiome, prebiotics can help regulate mood, stress, and anxiety levels. However, further research is needed to fully understand the role of prebiotics in the gut-brain connection and their impact on mental health.
So, can prebiotic supplements relieve anxiety? The answer is still unclear, but the research so far is encouraging. If you're struggling with anxiety and looking for a natural solution, prebiotic supplementation may be worth considering. Remember, always consult with a healthcare professional before starting any new supplement regimen.