Depression is a silent killer that affects millions of people around the world. It can be a debilitating and overwhelming condition, and conventional treatments, such as pharmaceutical drugs, can have side effects that make the journey to recovery even harder. But what if there was a natural and effective alternative to these treatments? Enter microdosing "magic" mushrooms.
Microdosing is the practice of taking small amounts of psychoactive substances, such as psilocybin (the active ingredient in "magic" mushrooms), with the goal of boosting creativity, productivity, and overall well-being. And as it turns out, microdosing "magic" mushrooms may also have therapeutic benefits for those suffering from depression.
Studies have shown that microdosing psilocybin can have an antidepressant effect by increasing brain plasticity and helping to rewire neural circuits. In one study, patients with treatment-resistant depression experienced a significant reduction in symptoms after just one week of microdosing psilocybin.
But don't worry, you won't trip out like you would with a higher dose of "magic" mushrooms. The idea behind microdosing is to take a sub-perceptual dose, just enough to experience a subtle shift in consciousness, but not enough to cause hallucinations or any other overwhelming experiences.
So, how did microdosing "magic" mushrooms help me fight depression? Well, for starters, it gave me a newfound appreciation for the little things in life. I found myself becoming more mindful and present, which allowed me to enjoy the simple pleasures of life that I had previously taken for granted. And let's not forget the burst of creativity that comes with microdosing – I found myself coming up with new ideas and solutions to problems that had previously seemed unsolvable.
But perhaps the biggest benefit I experienced was a reduction in my anxiety and depression symptoms. I felt lighter, more relaxed, and better able to manage the ups and downs of life. And the best part? There were no side effects like I had experienced with prescription drugs.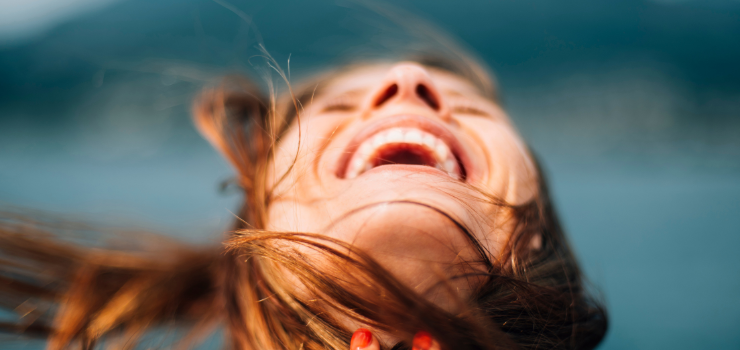 Now, I'm not saying that microdosing "magic" mushrooms is a cure-all for depression. It may not work for everyone, and it's important to approach any new treatment with caution and under the guidance of a medical professional. But for me, it has been a game-changer, and I would recommend it to anyone who is looking for a natural and effective way to manage their depression.
All in all, microdosing "magic" mushrooms has been a life-changing experience for me, and the scientific evidence suggests that it may have therapeutic benefits for those struggling with depression. So, if you're feeling down and out, why not give microdosing a try and see if it can bring some magic back into your life? (Just remember to microdose responsibly and under the guidance of a medical professional!)