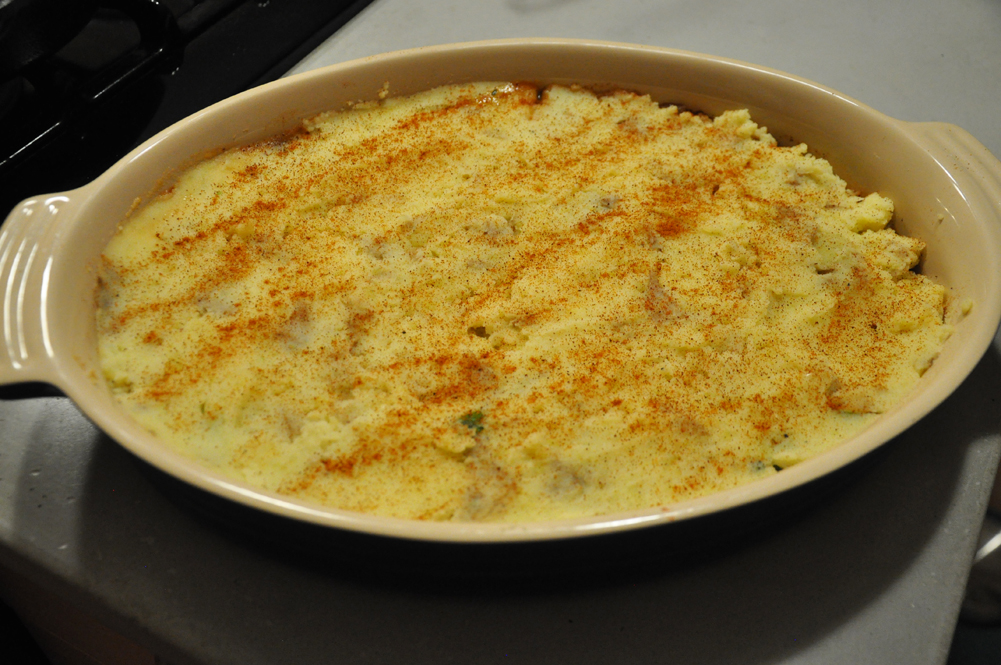 'Tis the season of elevated eating. This Thursday is, of course, Thanksgiving. It's always been one of my favorite holidays. My grandfather's birthday was around Thanksgiving, so every year, my whole extended family would get together to celebrate. It was the only time we all celebrated together during the year.
Back then, of course, we had traditional fare. In the past 40 years, since I stopped eating meat, I've had to be a bit more creative. It's generally easy to sustain myself on non-turkey side dishes at even the most traditional gatherings. But I've also enjoyed coming up with vegan options that can fill the main dish category.
Today, I'd like to offer some recipes from this blog that can stand in for both main dishes and sides. Whether you're hosting your own gathering, or attending a potluck, here are some suggestions that will complement any Thanksgiving spread.
Main Dish:
 Shepherd's Pie is a great vegan main dish option. It's relatively quick to put together and very hearty and warming. You can make the mashed potato topping a day ahead.
 Vegan Cassoulet: This is another stick-to-your-ribs recipe that can easily fill the main-dish category for those who aren't having turkey.
Side Dishes:
Spicy Roasted Cauliflower: This quick, easy side dish is so flavorful. It's always a hit.
Spicy Roasted Carrots: This is the same as the roasted cauliflower above, but uses carrots as the main attraction.
Roasted Romanesco: A simple side that features one of the most strikingly beautiful veggies around.
Warm Kale Salad: Normally, raw salad is less appropriate as the weather turns cold. This salad features a warm apple cider vinegar dressing that you can pour over the salad right before serving.
Celery Root Soup with Granny Smith Apples: This soup is elegant and warming. It's always been a hit wherever I've served it.
Barley-Squash Soup: Barley is one of the more warming grains. The combination of barley and winter squash makes for a slightly sweet, earthy soup.
If you have any vegan Thanksgiving favorites, please feel free to leave a comment here!
By: Charlotte Bell
Title: Meatless Monday: A Vegan Thanksgiving
Sourced From: www.huggermugger.com/blog/2018/meatless-monday-a-vegan-thanksgiving/
Published Date: Mon, 19 Nov 2018 18:28:43 +0000